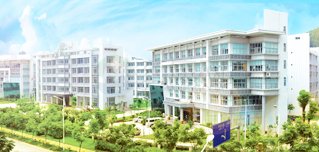 Founded in 1993, Guangdong Huankai Microbial Sci. & Tech. Co.,Ltd. is one of the most important manufacturing and R&D base in the field of detection and control of food safety in China. It is an high-tech corporation belonging to The Guangdong Institute of Microbiology. Through undertaking National and Provincial Level Food safety projects it has won seven National and Guangdong Provincial level Awards, and has been awarded 29 National patents.

In recent years it has been actively participating in the formulation of National and Trading microbial hygiene standards for food and mineral water. Huankai has always been devoted to monitoring biological safety and controlling the development, production and management of products. At the present it produces microbial monitoring products on a large scale, consisting of 4 large ranges, which amount to nearly 600 varieties of product, including: a series of microbial culture media ,rapid water quality detection products, highly efficient and environmentally friendly disinfectants as well as laboratory equipment.

All of which are largely used in China, Hong Kong, as well as other countries. After 22 years of development, Huankai has already become the largest manufacturer of microbial monitoring products in China.

With its R&D production bases located in Guangzhou Science City of Guangdong Advanced Bio-Tech Demonstration Zone, Huankai now own leading GMP workshops producing microbial detection products in South China.